First of all, let me thank you so much for stopping by the blog along 2012!
♥
I hope you will have an amazing 2013!
As usual, I'm sharing with you my resolutions for this upcoming year!
Em primeiro lugar, deixem-me agradecer-vos por visitarem o blog durante 2012!
♥
Espero que tenham um fantástico 2013!
Como já é hábito, partilho convosco as minhas resoluções para este novo ano!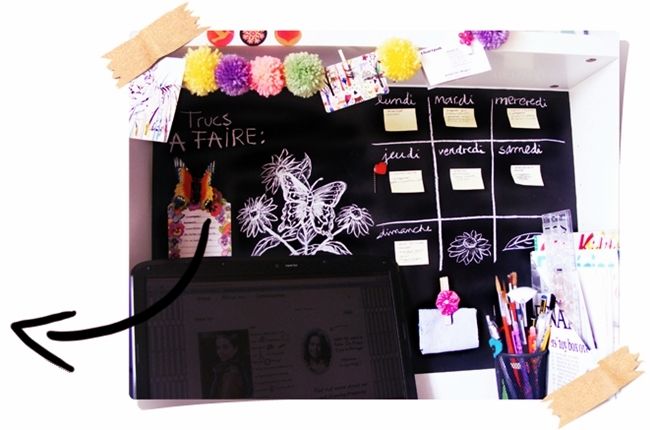 ♥ Blog
I think one of my biggest resolutions for this year is to commit myself more to this blog. I have been so busy lately I know I've been neglecting it a little bit but I definitely want to blog more in 2013! I miss blogging, it's something that fullfils me and I truly wish to do it more in the future!
Penso que uma das minhas maiores resoluções para este ano é empenhar-me mais no blog. Tenho estado tão ocupada ultimamente que o tenho negligenciado um pouco mas definitivamente quero trabalhar mais no blog em 2013! Tenho saudades do blog, é algo que me completa e desejo sinceramente fazê-lo mais no futuro!
♥ Travel
Viajar
The last time I went abroad was on 2010 and since then I've been postponing over and over a new trip. This last year I've been saving (and I will keep doing it) so hopefully next year I will be able to finally have my so desired trip! Destination? Paris! Haven't been on 'my' city for so long, I truly miss it and think it's about time to return!
A última vez que viajei para fora do país foi em 2010 e desde então tenho vindo a adiar por várias vezes uma nova viagem. Neste último ano tenho vindo a poupar (e irei continuar a fazê-lo) para que possa no próximo ano com sorte ter finalmente a minha tão desejada viagem! Destino? Paris! Já não vou à 'minha' cidade há tanto tempo, tenho imensas saudades e acho que esta na altura de voltar!
♥ Eat healthily
Comer saudavelmente
This past year I was on an healthy diet for a couple months and I never felt so good as back then. I even lost some weight and dropped one size so one of my year's goals is to get back on my 'diet'. I'm not exactly an unhealthy person

(I mostly eat a macrobiotic diet on a daily basis)

but I still feel that I need to eat even better.
Neste último ano estive numa dieta saudável por alguns meses e nunca me senti tão bem como então. Até perdi algum peso e baixei um tamanho por isso um dos meus objectivos neste novo ano é voltar à minha 'dieta'. Não que eu não seja propriamente uma pessoa saudável
(como basicamente uma dieta macrobiótica diariamente)
mas ainda assim sinto que preciso de comer melhor.
♥ Go out
Sair
This goal might sound a bit vague but, to specify, by 'going out' I mean to visit more places (such as visiting a museum, having lunch on a new restaurant or even just going to the cinema). Lately my life has been too much home-university-home so I definitely feel like I need this (and deserve it!).
Este objectivo por parecer um pouco vago mas, para especificar, por 'sair' quero dizer visitar mais sítios (tal como ir a um museu, almoçar num novo restaurante ou até mesmo ir apenas ao cinema). Ultimamente a minha vida tem sido muito casa-universidade-casa e definitivamente sinto que preciso (e mereço!) isto.
♥ Outfits
Just like last year, one of my goals will be to take more photos to my outfits. I have realised that photographing and posting what I wear not only has made me more self-concious of my style (and helped me to improve it!) but, most of all, it helped me a lot with my low self-esteem issues. Sure, I'm still not very confident at all but having an idea of my image has improved the way I see myself so this is definitely the way to go!
Tal como no ano passado, um dos meus objectivos vai ser tirar mais fotos aos meus outfits. Tenho me apercebido que fotografar e publicar o que visto não só me tornou mais consciente do meu estilo (e ajudou-me a melhorá-lo!) mas, acima de tudo, ajudou-me muito com os meus problemas de auto-estima. É claro, ainda não sou muito confiante mas ter uma imagem de mim própria melhorou a forma como me vejo por isso este é sem dúvida o caminho a seguir!
♥ Other goals:
Outros objectivos:
- get my driving license

obter a minha carta de condução
- graduate (seems a bit odd right now but in about half an year I will have a bachelor's degree)

licenciar-me (parece um pouco estranho agora mas daqui a cerca de meio ano terei uma licenciatura)
What are your goals for 2013? Share them with me!
Quais são os vossos objectivos para 2013? Partilhem-nos comigo!