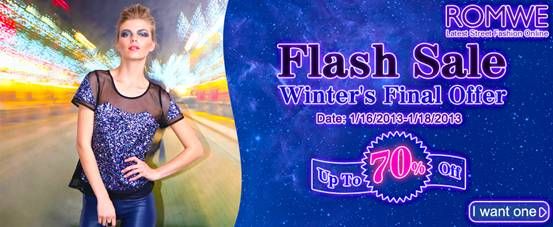 Romwe is having another Flash Sale! It's Winter's Finall Offer and you can save up to 70% off! I'm definitely going to take this chance so I thought I'd share it with you!
A Romwe está novamente em saldos! É a última oportunidade de Inverno e podem poupar até 70%! Eu vou definitivamente aproveitar esta oportunidade por isso pensei em partilhar convosco!
Romwe Winter's Final Offer
Up to 70% OFF
Date: 1/16/2013 – 1/18/2013
Only Three Days! HURRY!